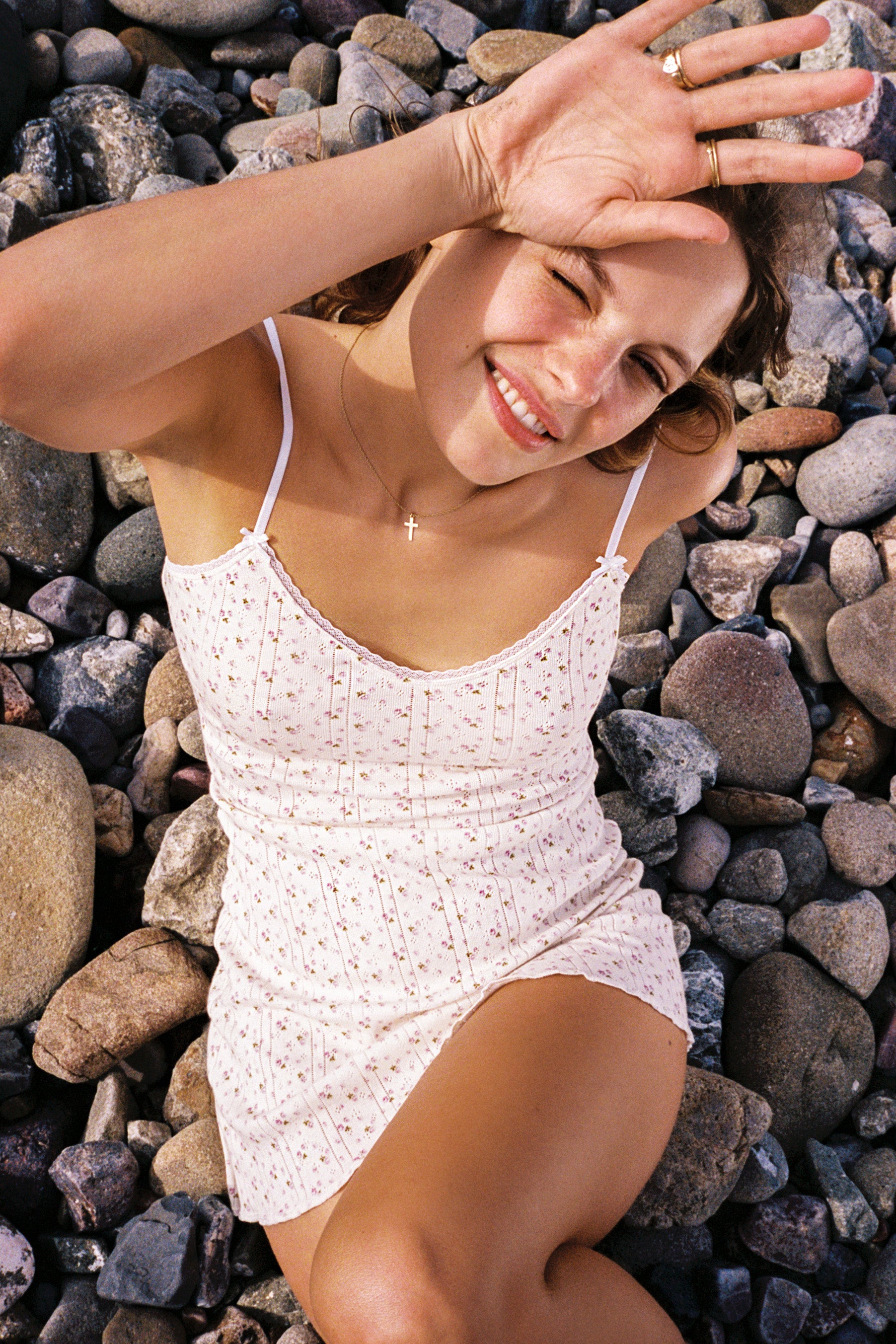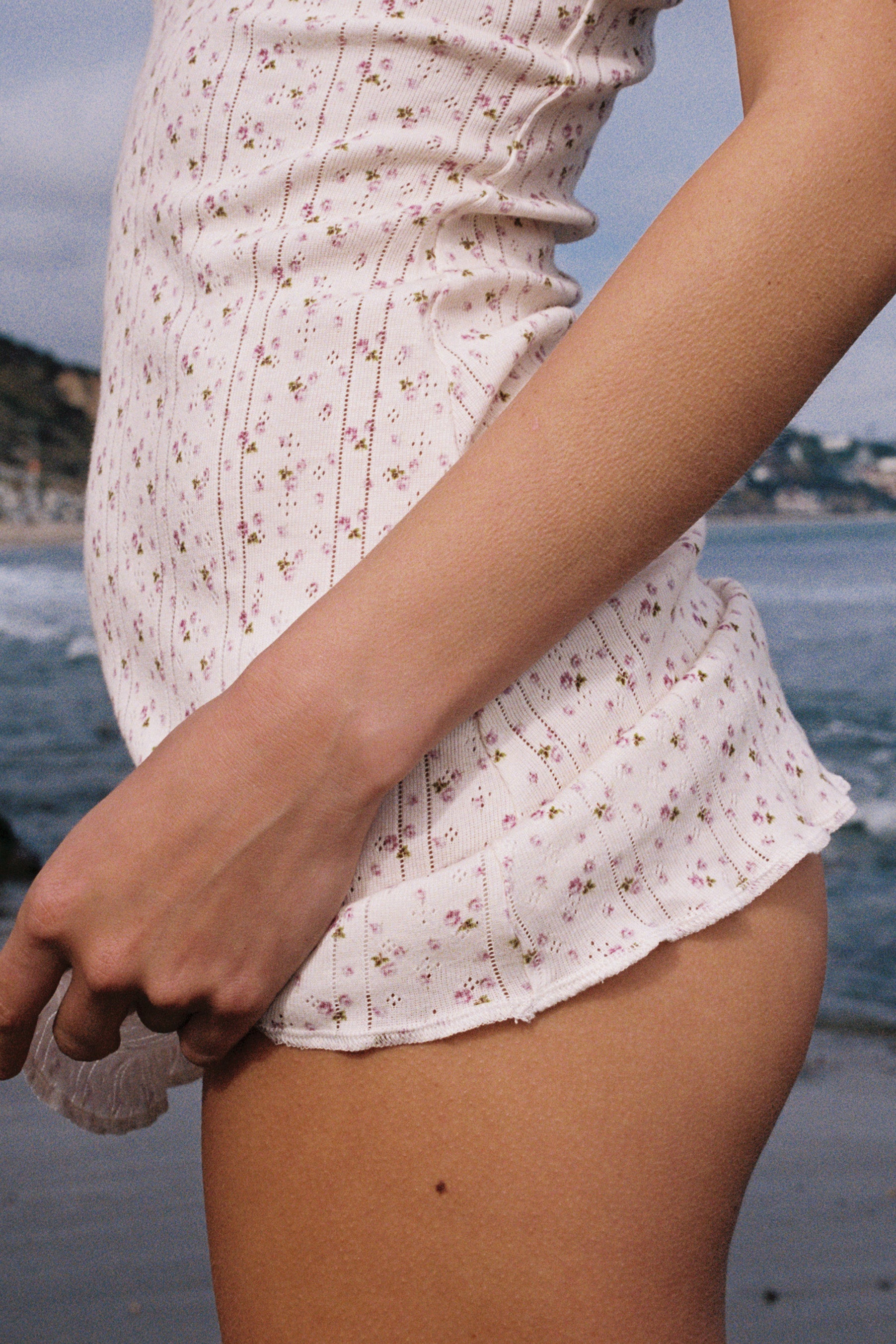 The Cami Slip English Rose
Description
Details
Sizing
She's mini. She's flirty. She's comfy. Inspired by your favourite cami and 90's slip silhouettes ~ with her flirty straps and mini length, she's the perfect slip for everyday wear. In our flirty print, English Rose, sourced from French 1800's print archives and reimagined à la Cou Cou.
The Cami Slip English Rose is on pre-order. The estimated delivery date is between the 16th and 23rd of October.
Consciously made with 100% GOTS Certified Organic Cotton and French Lace. In our first every flirty print, English Rose. Sourced from the 1800's archive and reimagined à la Cou.

Mini length with a ever-so-subtle, flirty flare at the hem. Slight French Lace v-neck and delicate strapping finished with 2 petit bows.
The Cami Slip is considered standard in sizing, however, if you are in-between sizes and are below 5'9" we recommend sizing down. If you're above 5'9" or prefer a more modest length, we recommend sizing up.

Alana wears The Cami Slip: English Rose in size XS.
Noni wears a size XXL. Models are listed in order of appearance.